There're many things to notice when performing and doing lash extensions at Home. We gathered everything you need to know in this article.
Here are the articles to explain, Everything you need to know when performing and doing lash extensions at Home!
Not every eyelash artist has enough money to open an eyelash extension salon. In this situation, you can conduct lash extensions at home as your service for your clients. Health Care for good food – Here's what you need to know to get the most effectiveness.
1. Buy all the necessary eyelash extensions products and tools
To perform eyelash extensions at home, you need to prepare yourself with all the most basic and necessary eyelash extension tools, including tweezers, eyelash extension glue, glue or wax remover, extensions, tape, brush, and a hand drying fan. You can buy eyelash extension kits at stores specializing in cosmetic and beauty supplies or buy them on e-commercial channels. Depending on your income, you can choose the right tools at an affordable price. However, we recommend that you should opt for high-quality eyelash extensions supplied by well-known names like LLBA Professional to ensure the quality of the extensions you will apply to your clients.
In the eyelash extension kit, a tool that you need to get acquainted with first and need to be proficient in is eyelash tweezers. When buying this product, you should choose eyelash extension tweezers that are heavy enough to hold in your hand, hold firmly, and are comfortable with your hand. This is an important note for the preparation of lash extensions at home.
2. Set up a lash extension area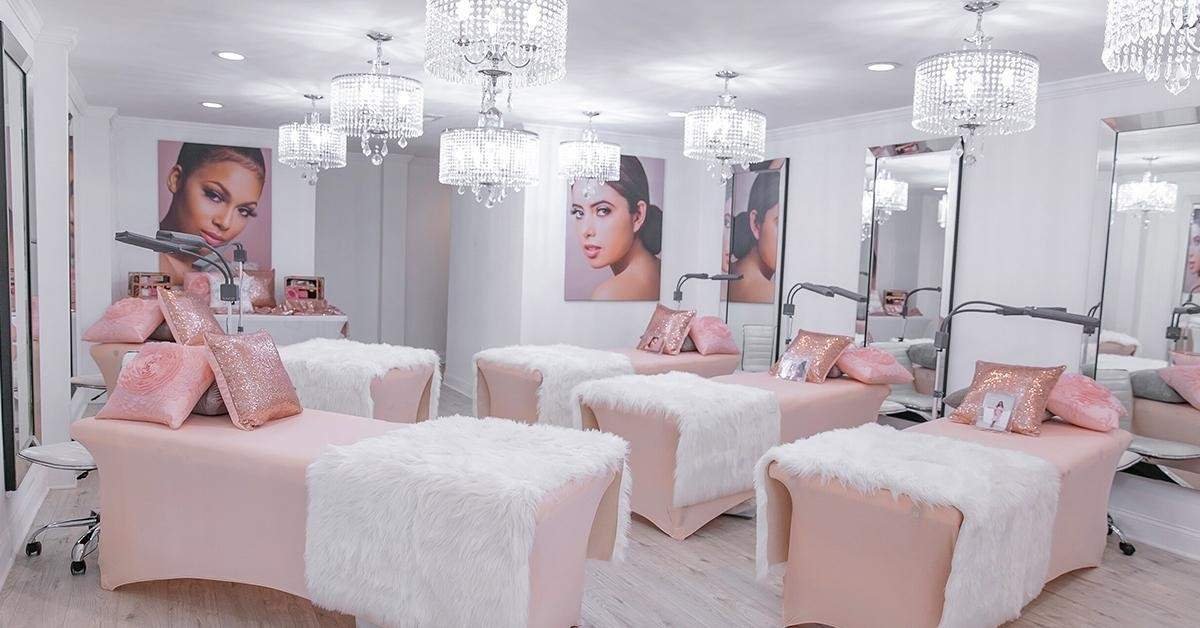 Even if you don't have enough capital to open your lash salon, you can still set up a lash extension area at home and use it as a mini salon to serve your clients. It would help if you bought a mattress chair or a specialized bed to make it more convenient during eyelash extensions. At the same time, careful preparation of the eyelash extension area will also help your clients feel more comfortable and help you get a higher review.
3. Prepare carefully before eyelash extension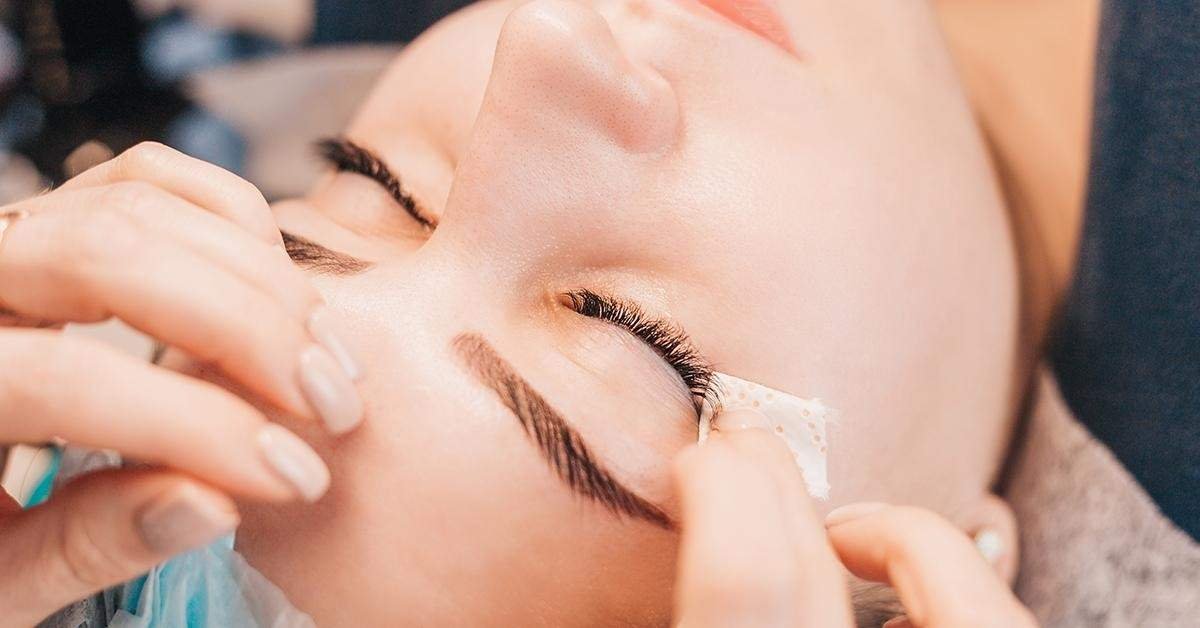 Regardless of the type of eyelash extension, you cannot skip the steps in the preparation before performing. Specifically, there are four steps:
Step 1: Clean the eyelashes with an oil-free cleanser, physiological saline, or makeup remover to avoid stagnation of dirt that causes blepharitis (Oil interferes with the adhesion of the eyelash glue).
Step 2: Prepare eyelash types suitable for your clients' eyelash shape. It is best to choose according to their natural eyelashes' eye shape and condition. Then arrange lashes to save time selecting lashes in the application process.
Step 3: Sterilise the eyelash extension tool to prevent eyelash infection and a bad influence on the clients' natural eyelashes.
Step 4: Fix the lower lashes by applying the specialized tape. This step prevents the glue from falling into the eye or eyelid irritation caused by the eyelash glue.
4. Some popular eyelash extensions that your clients may like
There are countless ways to perform eyelash extensions, but here are some typical eyelash extensions that you can refer to for performing lash extensions at home.
– Classic eyelash extensions
As the name itself suggests, Classic eyelash extensions are the simplest and most basic type of eyelash extensions. This is a 1-to-1 eyelash extension technique. It means that 1 eyelash extension will be glued to 1 natural eyelash until the end of the lashes.
Classic eyelash extensions are simple to perform, but it is the most popular type of eyelash nowadays when it brings large, round eyes and thick, medium-black eyelashes for your clients. It's not heavy on the eyes and suits school activities (students), working, or outdoor activities.
– Volume eyelash extensions
Volume eyelashes are also known as cluster eyelashes. This type of eyelash extension is designed based on the Classic eyelash extension technique. Instead of connecting 1 eyelash extension to 1 natural eyelash, the volume eyelash extension will connect from 2 to 8 false eyelashes to 1 natural eyelash, depending on the client's preferences. You should use only 2-3 false eyelashes for new artists. In addition, you should also only use pre-made fans to practice skills at the simplest level.
To compare classic vs volume lashes, you should list down their benefits, characteristics, and the client's natural lashes – eye shape. And you're lucky because we've done everything in this article. The more you understand, the better you lash.
5. Basic steps for performing eyelash extensions at home:
Step 1: Attach each eyelash extension/cluster to the corresponding natural eyelash root.
Step 2: Determine the most natural eyelash direction.
Step 3: Add the appropriate lashes, which can be attached to the edge of the eyelashes to ensure thickness.
Step 4: Curl lashes with the appropriate curvature.
Step 5: Shape eyelashes with specialized gel.
Above is the information you can refer to perform lash extensions at home for your client, wishing you will succeed with your work.